Who we are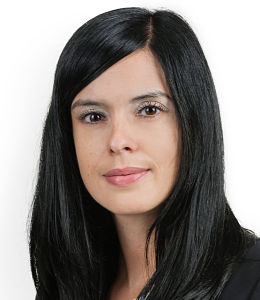 Stéphanie Alexandrino
Cabinet Franklin
Paris
Of Counsel
Stéphanie is Of Counsel to the Investment Funds Practice.
Stéphanie specializes in organizing and structuring investment funds (in particular real estate, private equity, debt) in France (OPPCI, FPCI, specialized professional funds) and abroad (including Luxembourg SICAR and SIF), such as establishing fund regulations or corporate bylaws, their commercial documentation (prospectus, PPM) and agreements.
She also assists French or international investment management companies with their incorporation, license applications, as well as all matters relating to the conduct of their business, and with the distribution of their investment funds.
Stéphanie also advises investment funds as well as French and international institutional investors on buying and selling equity portfolios or management companies (secondary operations). She also advises fund asset managers, banks and other investment services providers on regulatory issues.
Stéphanie practiced in Luxembourg in two major international law firms for several years.
Core strengths
Asset management
Investment funds
Real Estate
Private equity
Education and Bar
University of Montpellier: Postgraduate degree (D.E.A) in Intellectual Property Law and New Technology Law
University of Strasbourg III: B.A. (Maîtrise) in Private Law
Paris Bar, 2011
Luxembourg Bar, 2004